LPF diplexer filter for 1KW SSB/CW HF power amplifier
This is the LPF diplexer filter for 1KW SSB/CW HF transistor power amplifier.
285 $

Transistor amps are inherently rich in harmonics. This is because of the non-linear junction that all transistors have. This design passes the lower desired signal to the antenna port using a low-pass filter, and sends the higher frequency by-products via a high-pass filter into a termination. Well known design by W0AIH.
The diplexer consists of 6 relay-switched units and covers 1.8 to 30 MHz amateur radio bands. It has 1 input port and 6 antenna outputs, so no additional ant-switch is needed. Outputs can be connected in parallel for multiband antenna (say 10-15-20 meters tribander)
The cores are T130 and T50 by Micrometals, relays are 16 Amps TRA2 12 VDC, capacitors are MuRata GRM42A SMD high voltage 3.15 KV and several mica units on 160 meters HPF, connected in parallel to meet the hi-power requirements. The load is 24pcs 2W each resistors. FR4 double-sided PCB size 230x170 mm.
The filters are carefully tuned on each band to get the SWR as low as 1.2:1 .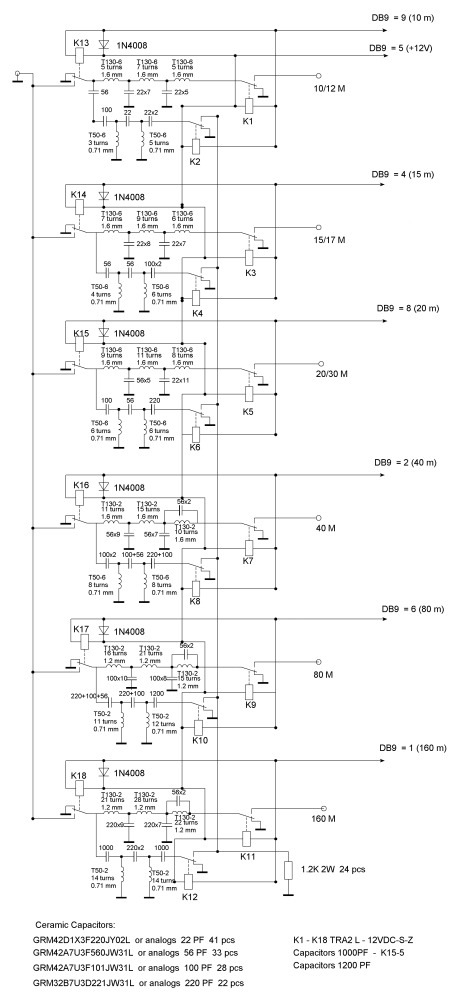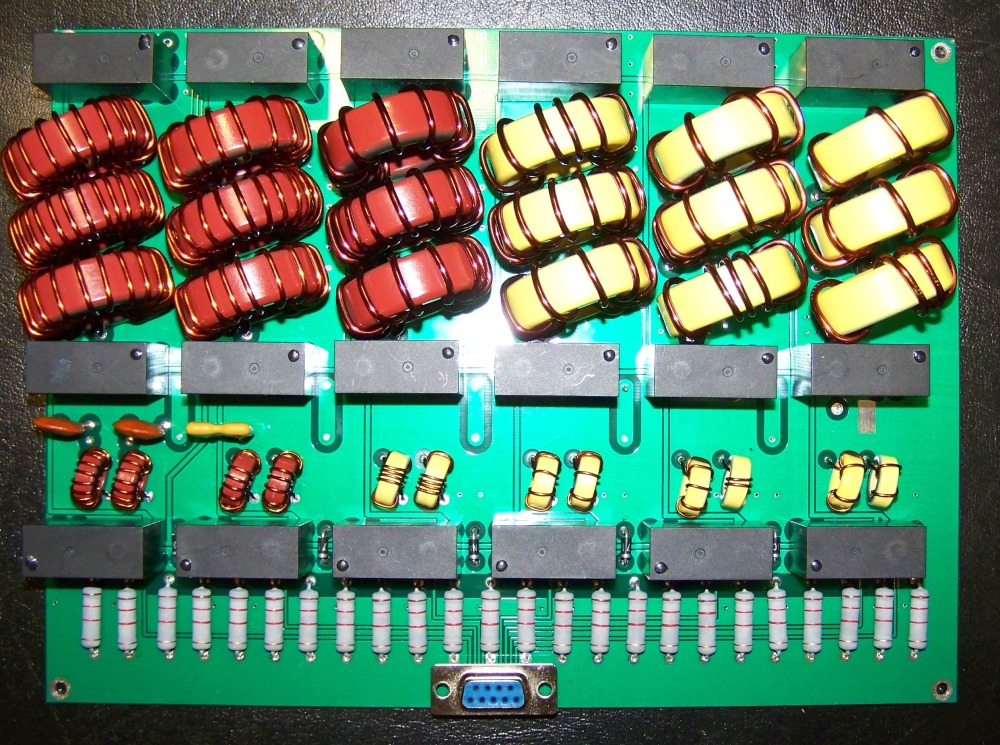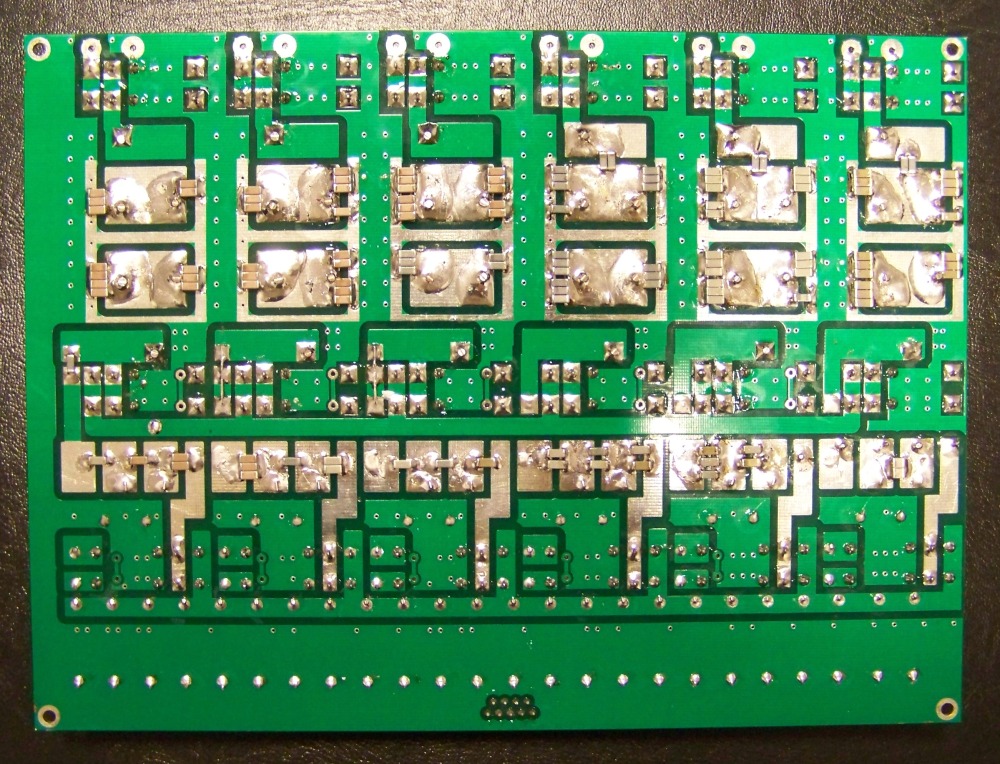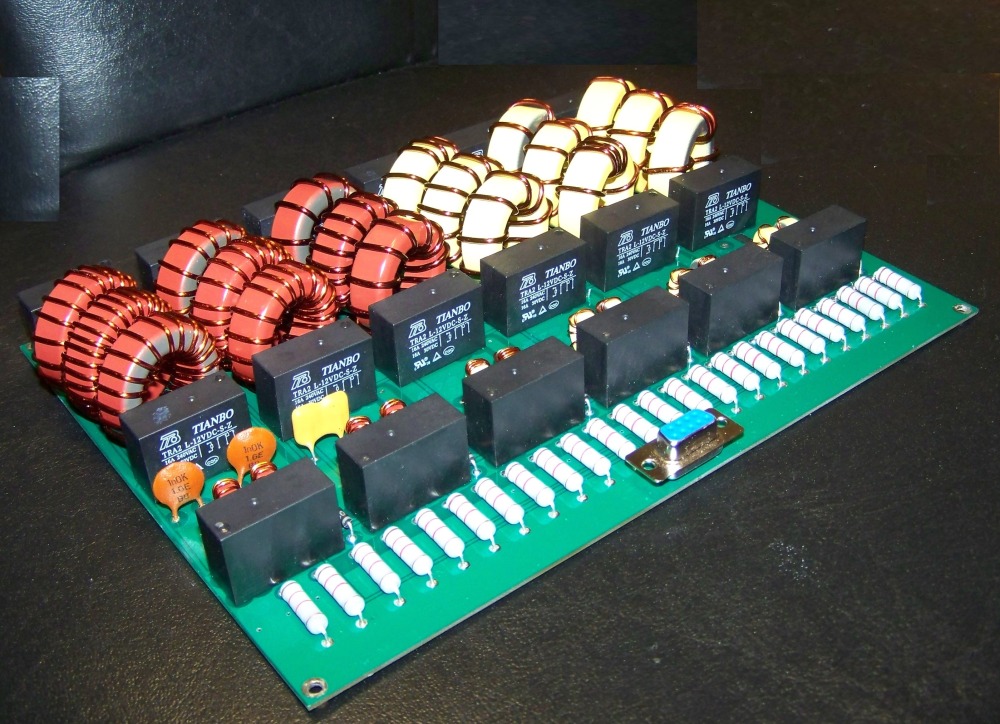 3,5 МГц

7 МГц

14 МГц

21 МГц

28 МГц
Параметры LPF1000W по диапазонам - подавление 2-ой и 3-й гармоник:
10 м: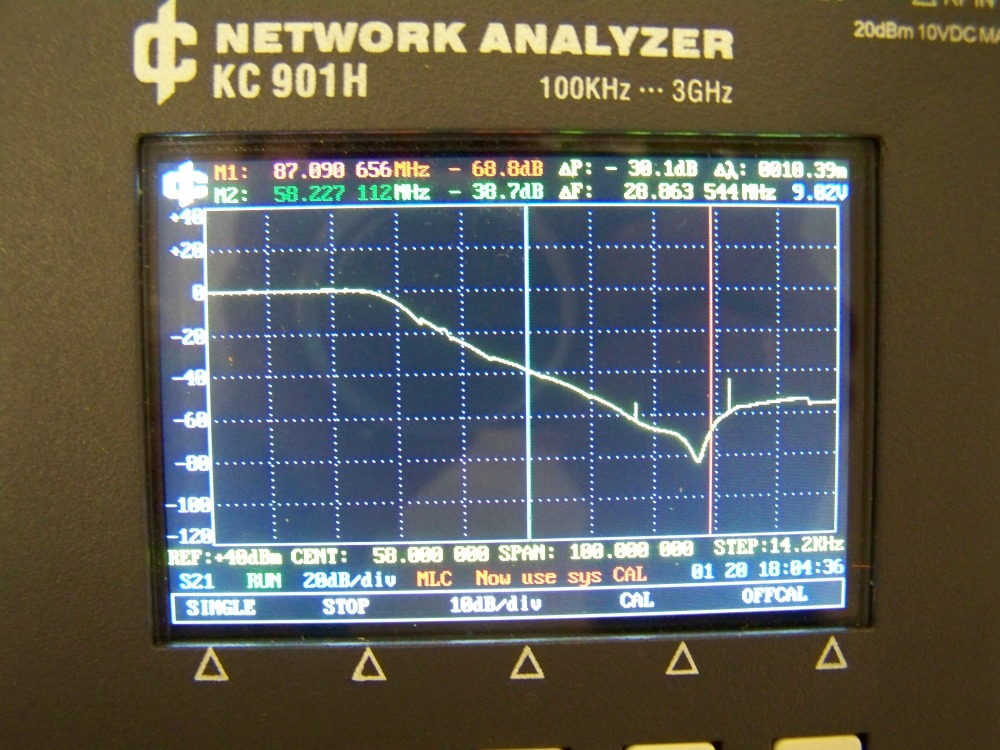 15 м: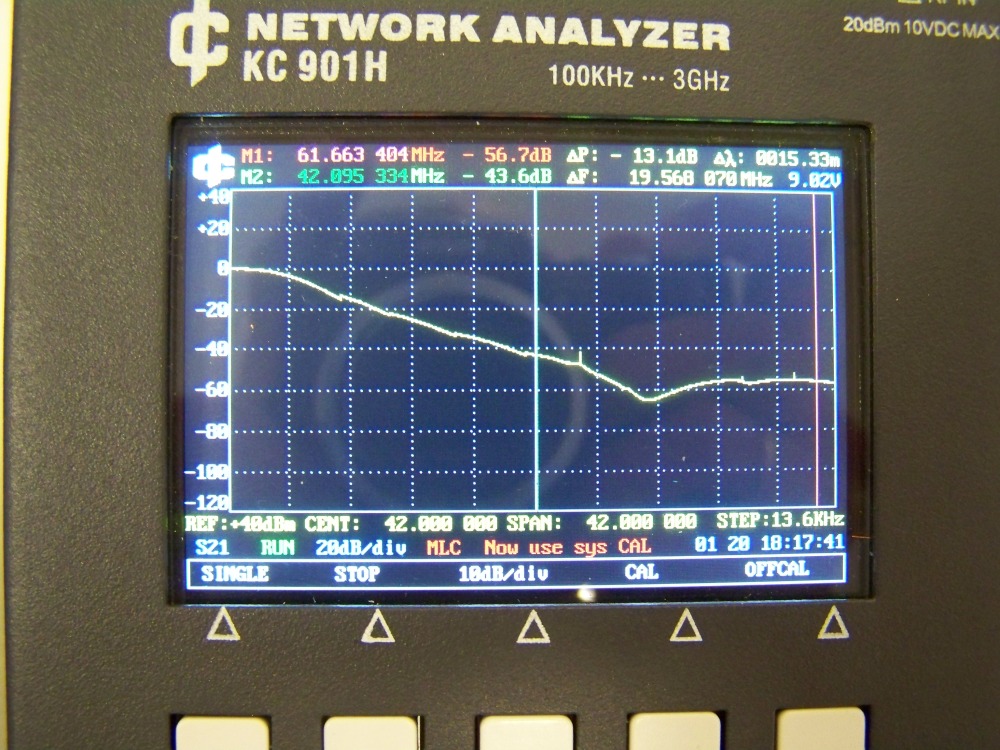 20 м: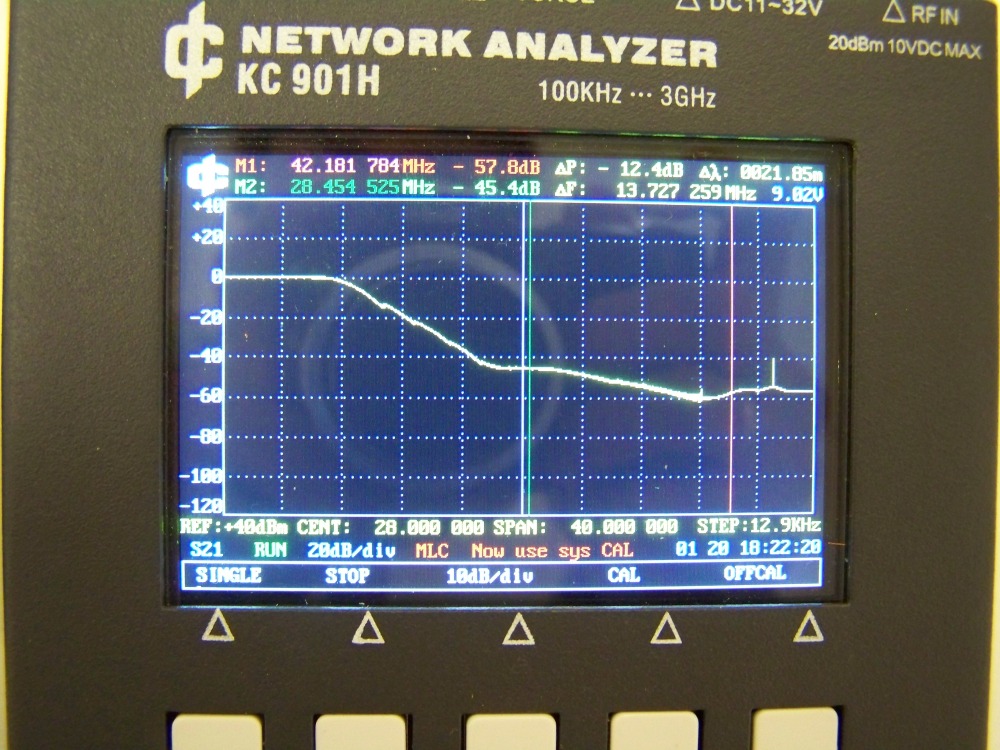 40 м: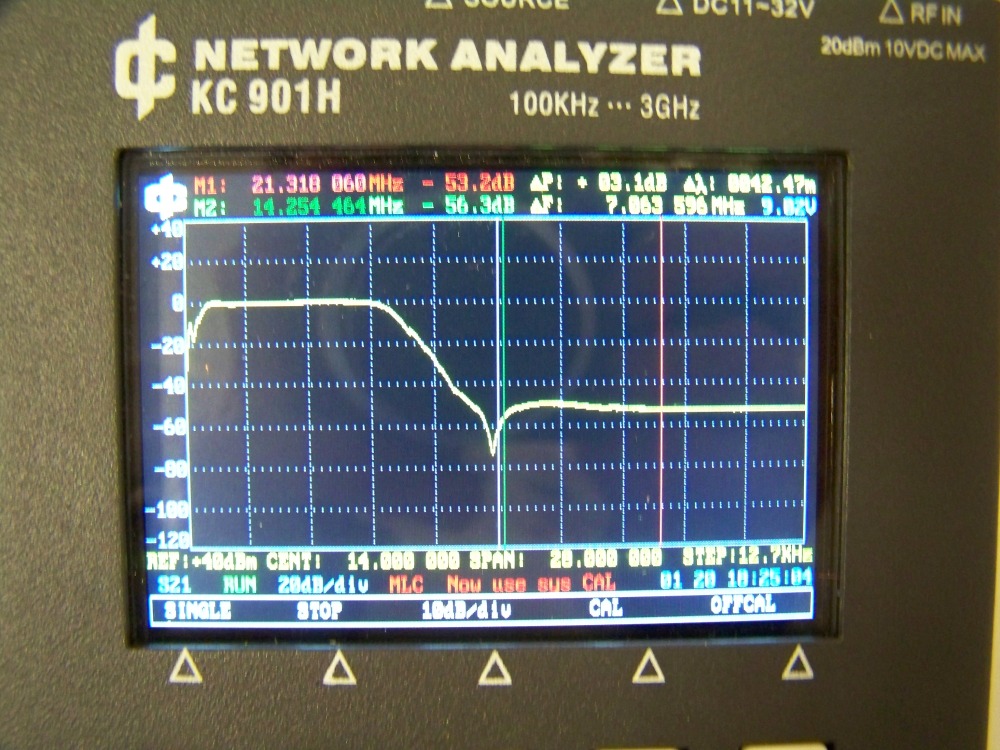 80 м: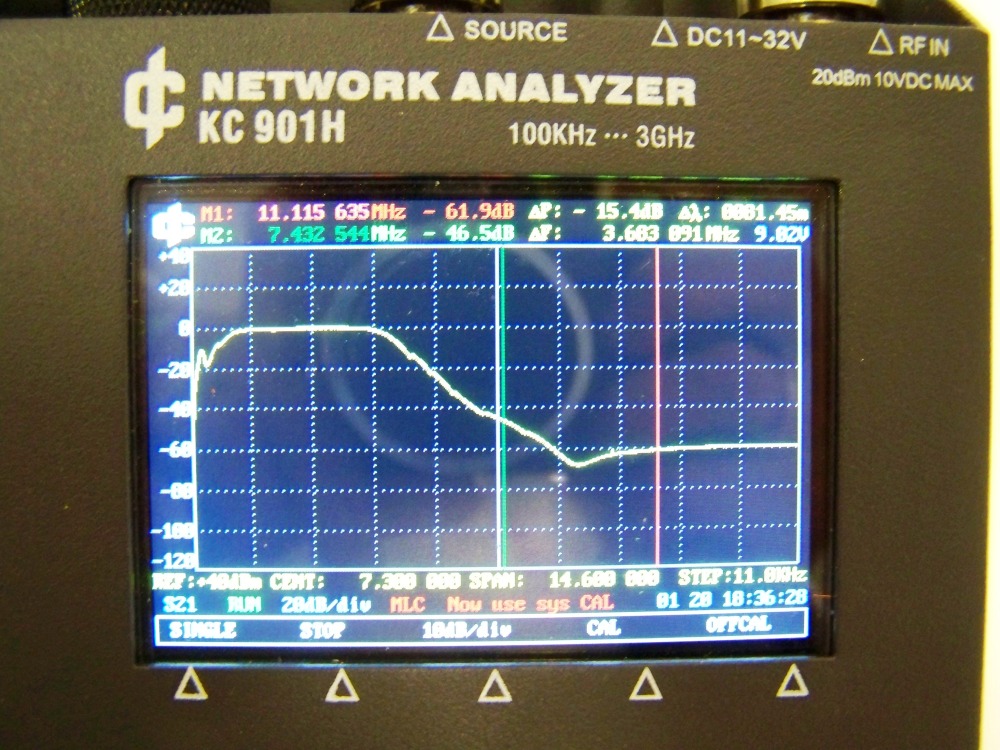 160 м: