PA10-300W amplifier 10-300W LPF (усилитель с ФНЧ )
300W HF / 50 MHz VRF2933 / SD2933 power amplifier board with LPF and high speed protection triggers.
This single board HF/50MHz power amplifier contains all necessary modules for safe operation:
300W output power amplifier on 2 x MOSFET transistors, SD2933 or VRF2933;

7-band low pass filter to cover all HF amateur radio bands as well as 50MHs;

three level high speed protection : high SWR in antenna feeder, wrong or no LPF selected, output power overshoot and drain current excess.
The power amplifier has ATT on input, so different drive levels can be accepted, starting from about 3W (without ATT).
If power is limited by 200W , the IMD3 is getting close to -40 dBc:
LPF is 5-order Chebyshev, 7 pcs: 160 meters, 80 meters, 40 meters, 30/20 meters, 17/15 meters, 12/10 meters and 6 meters. High quality C0G/NPO capacitors by AVX and Johanson are used along with T68 Micrometals cores. SWR on LPF input is better than 1.2:1.
Protection system is based on fast intelligent DC switch BTS50085. It disconnects the drain voltage power supply in case of emergency: high SWR on PA or LPF output, max power and drain current excess.
Add LCD power / SWR meter and KSD-55 thermo relay (heatsink temperature control) to complete device.
Power supply: 48VDC 15A
13.8VDC 1A
Input power : 3W min
Output power: 300W
Frequency: 1.8 – 54 MHz
Size 220 x 157 mm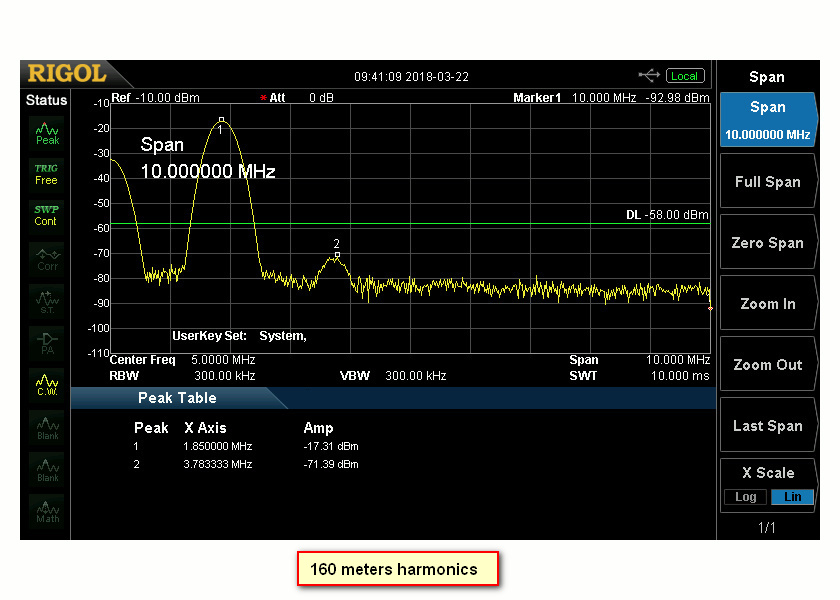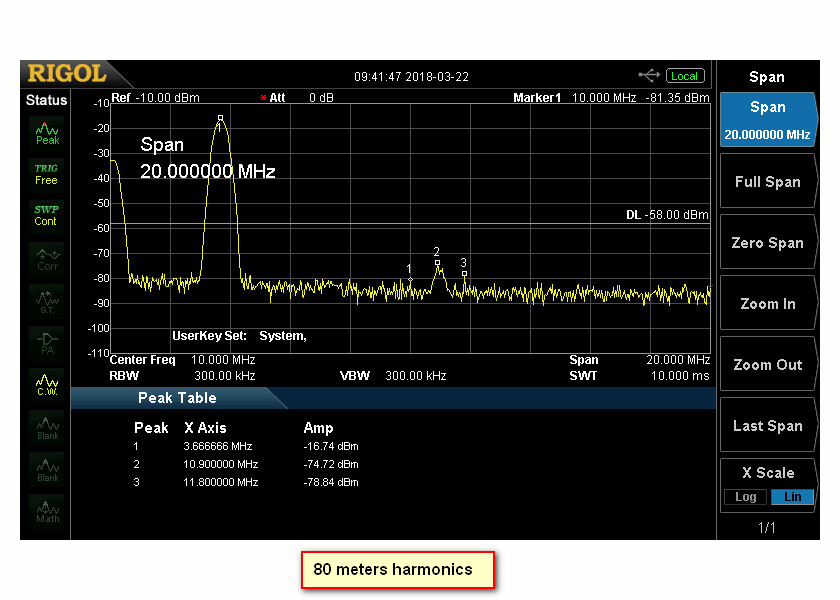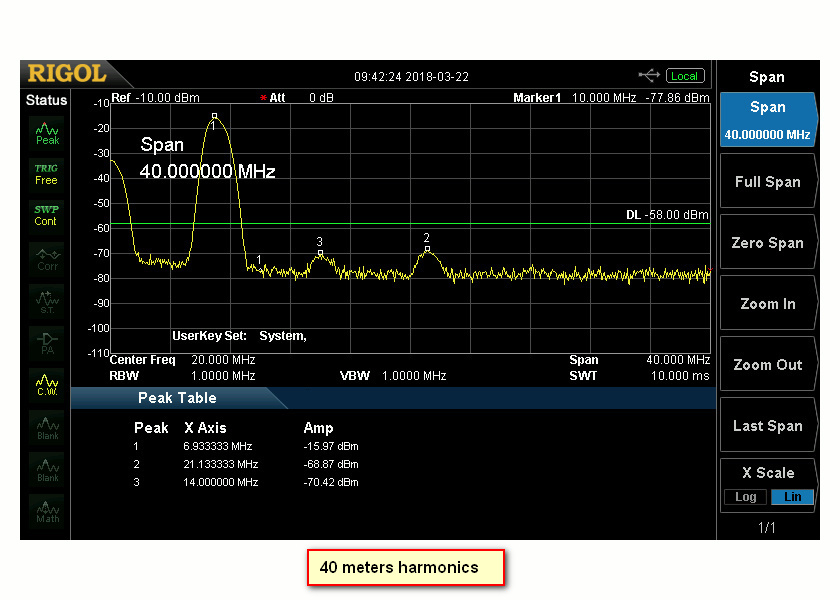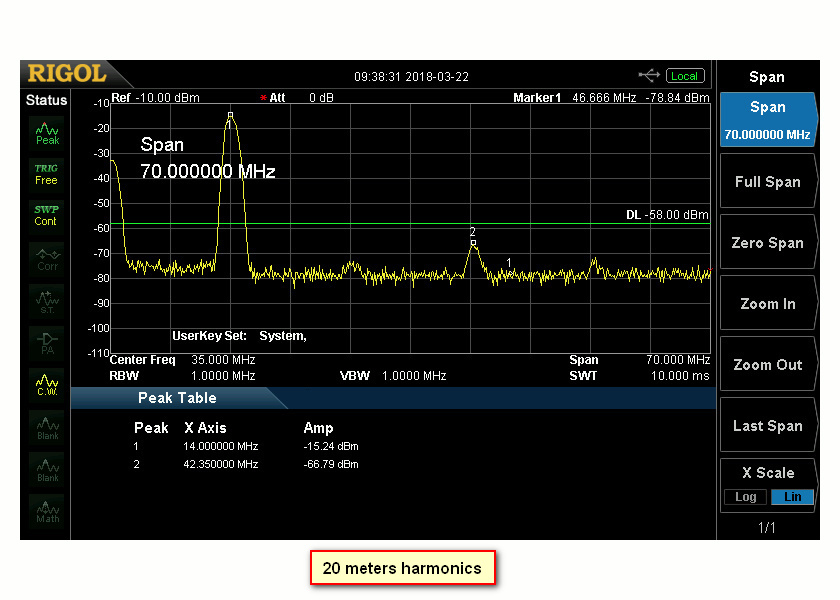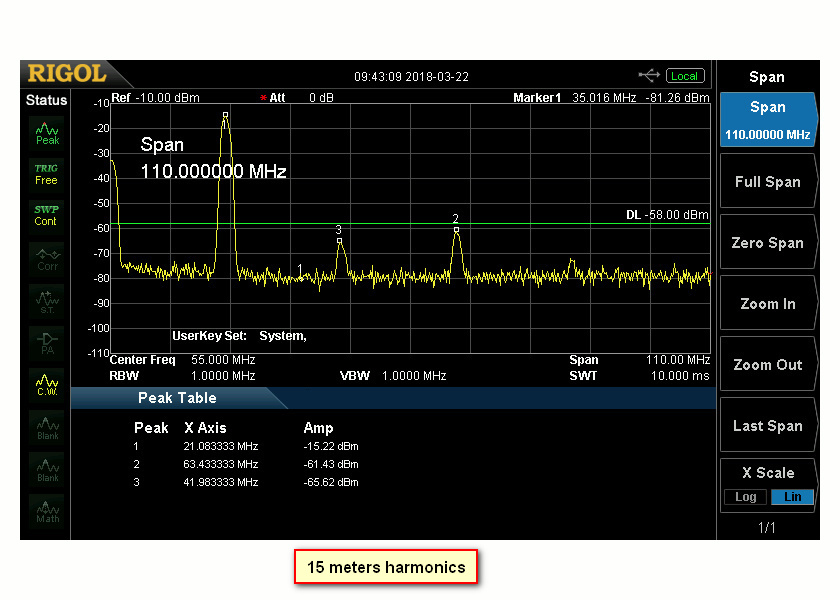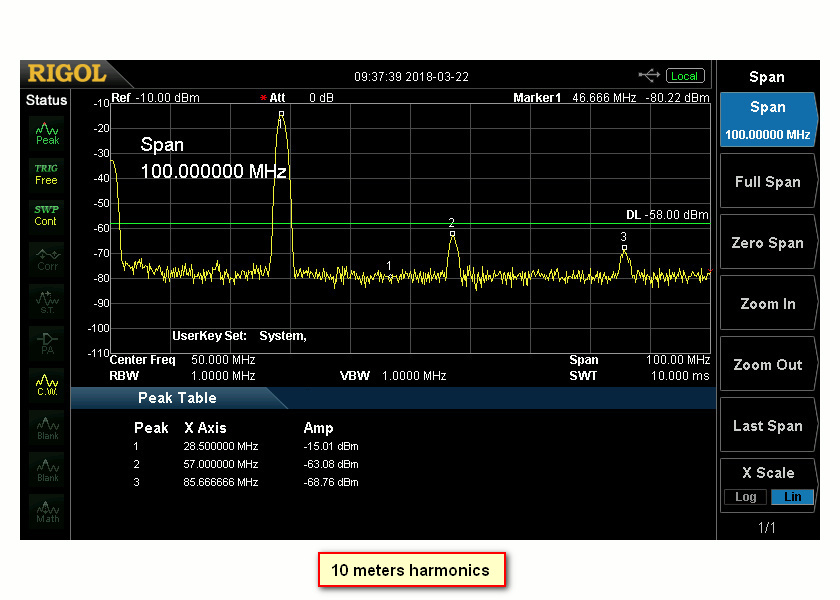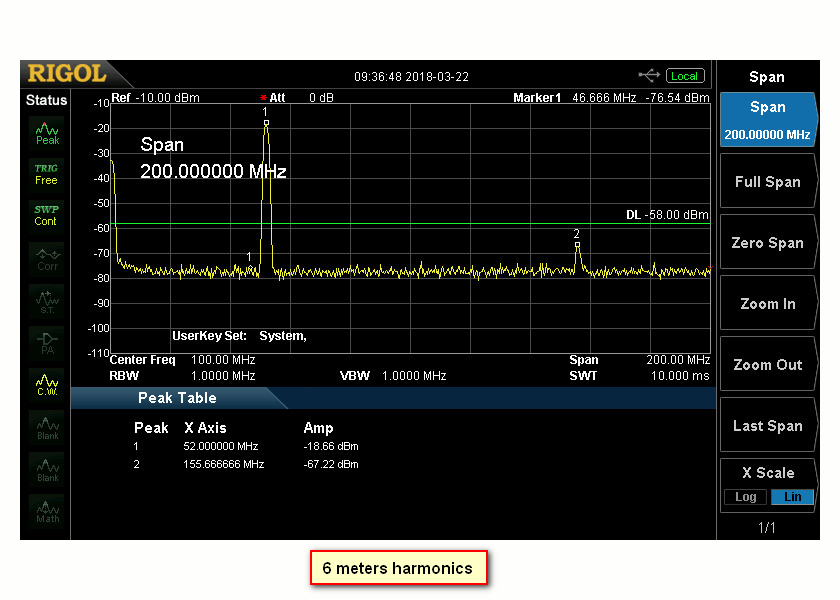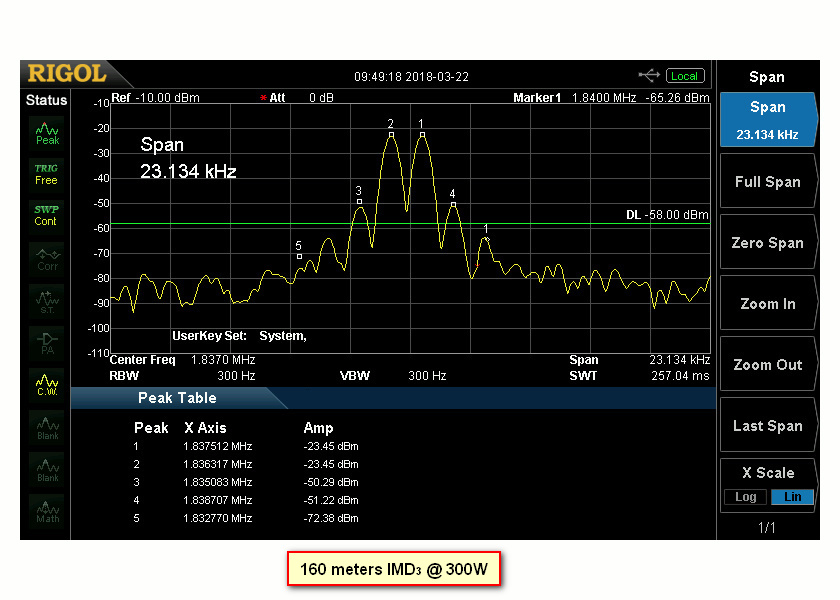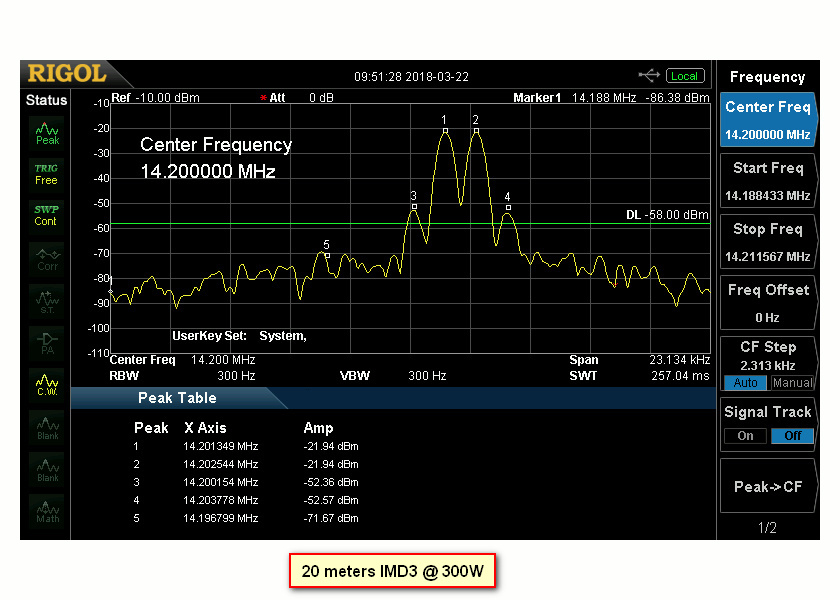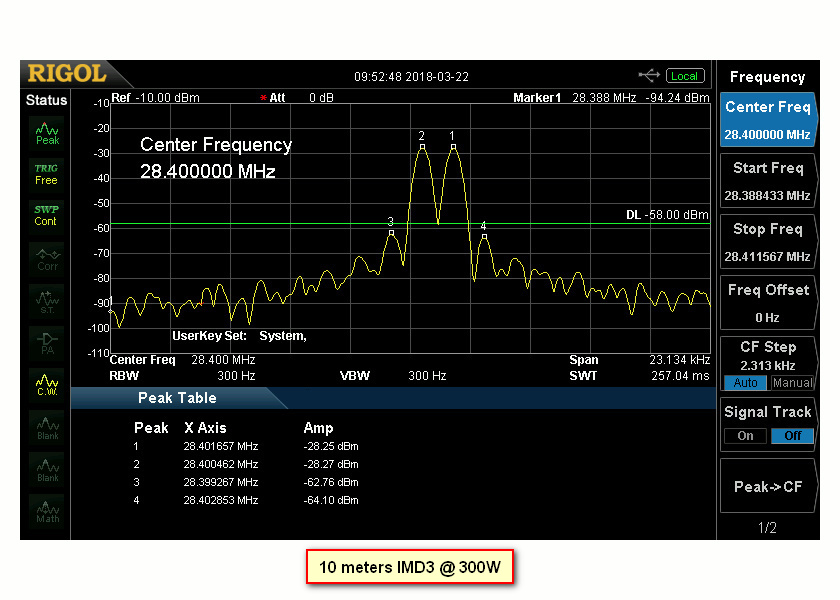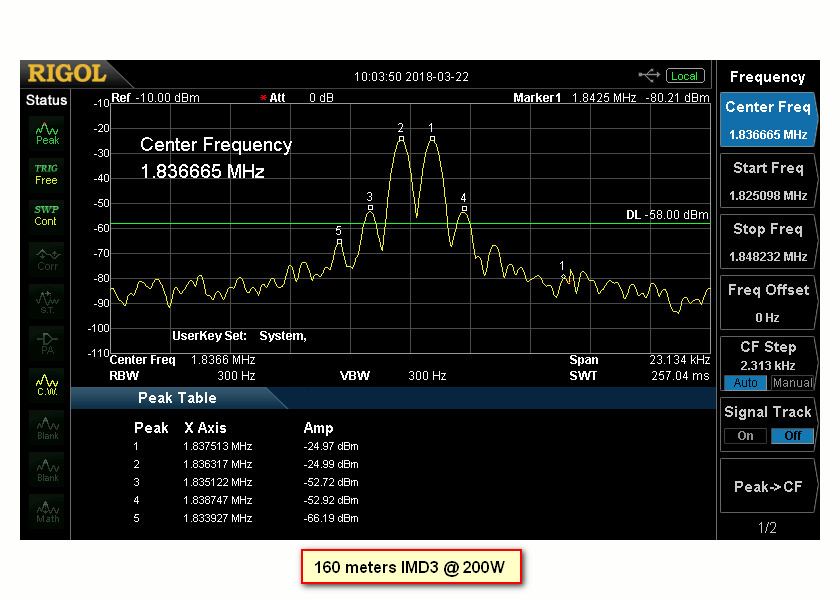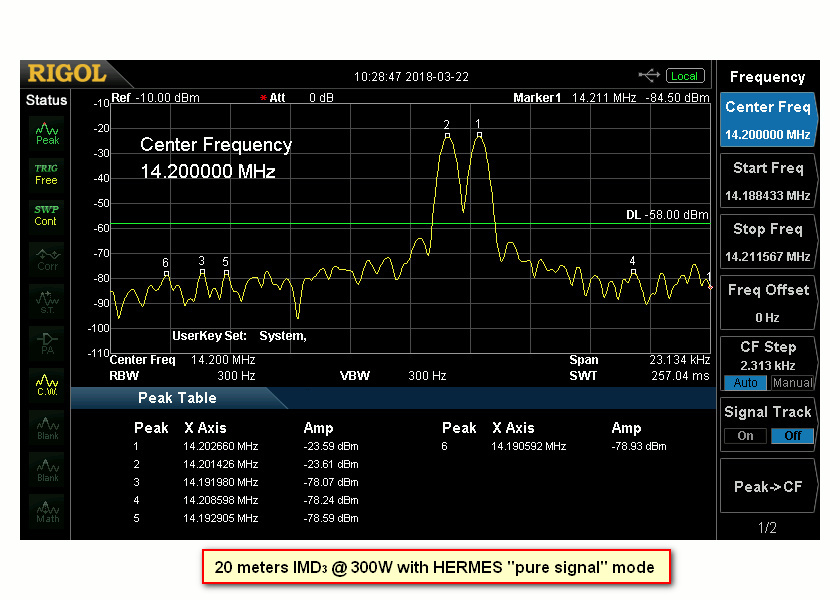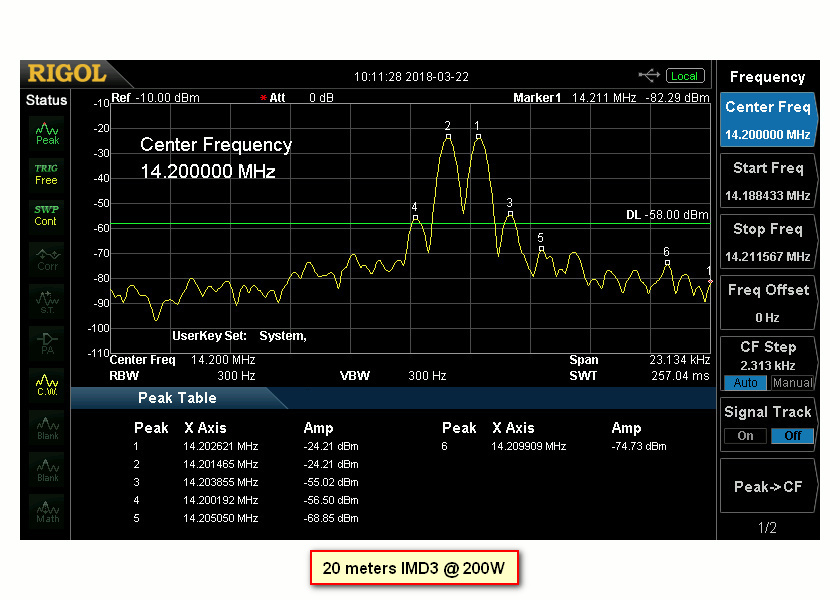 $220 without transistors

$300 with transistors