LPF300W 1,8 - 54 MHz 300W SSB, CW
300W Low pass filter for 6 - 160 meters
All filters are Chebyshev 5-order L-input with improved dip on 3-rd harmonic.
Band plan:
6 meters,
10/12 meters,
15/17 meters,
20/30 meters,
40 meters,
80 meters,
160 meters.
To activate any band filter segment, the control pad for that band is switched to ground.
SWR bridge Tandem match is added on filter output , it has FWD and REF ports for external SWR measuring or protection.
T68 Micrometals cores are used and copper enamel wire diameter 1.2mm or 1.6mm for HF inductance, 1.6mm diameter for 54MHz. All capacitors are MLCC AVX and Johanson C0G/NPO dielectric.
Board size 157 x 110 mm, height 22 mm.
FR4 PCB with copper thickness 50 um.
Frequency responce samples:
160 meters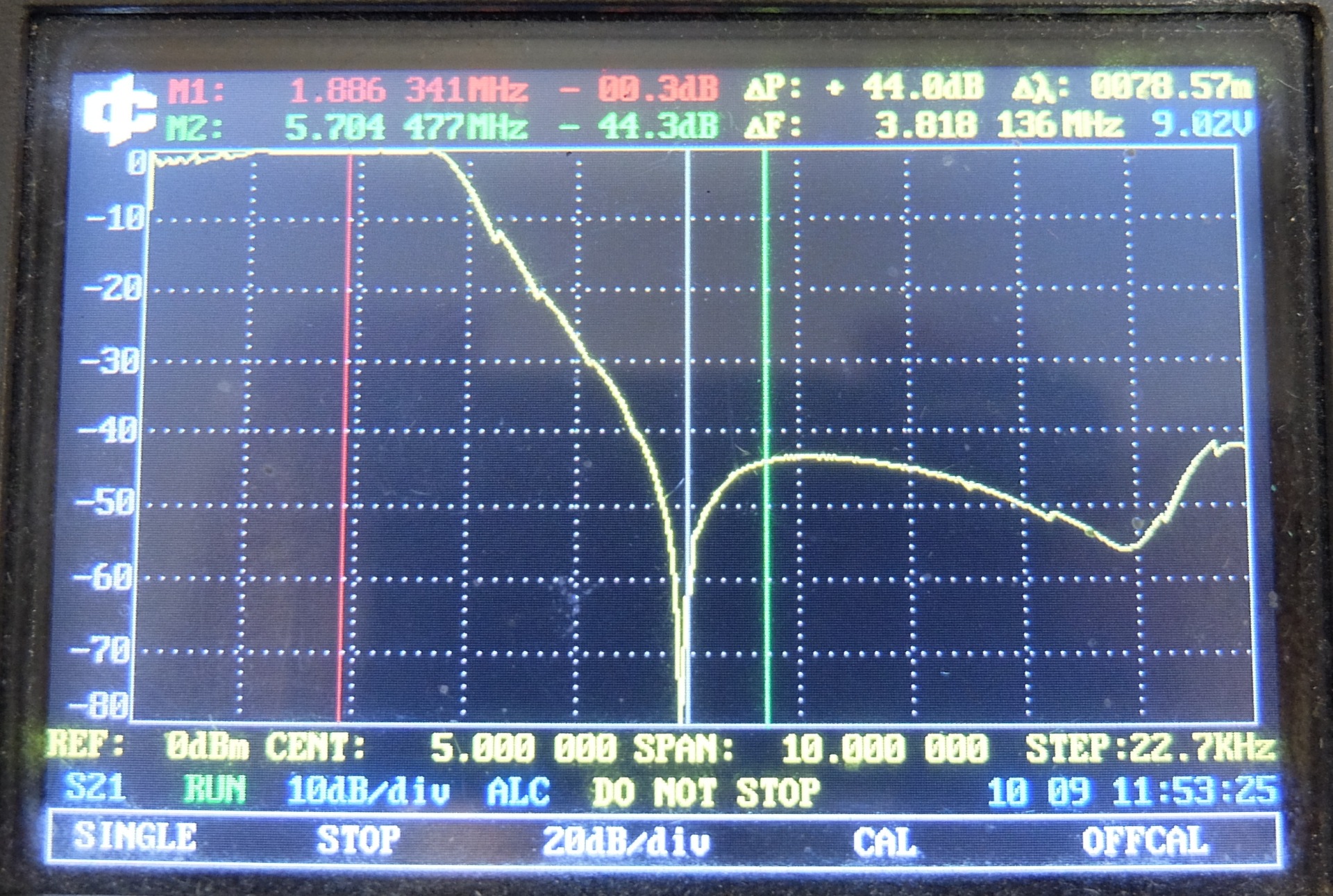 40 meters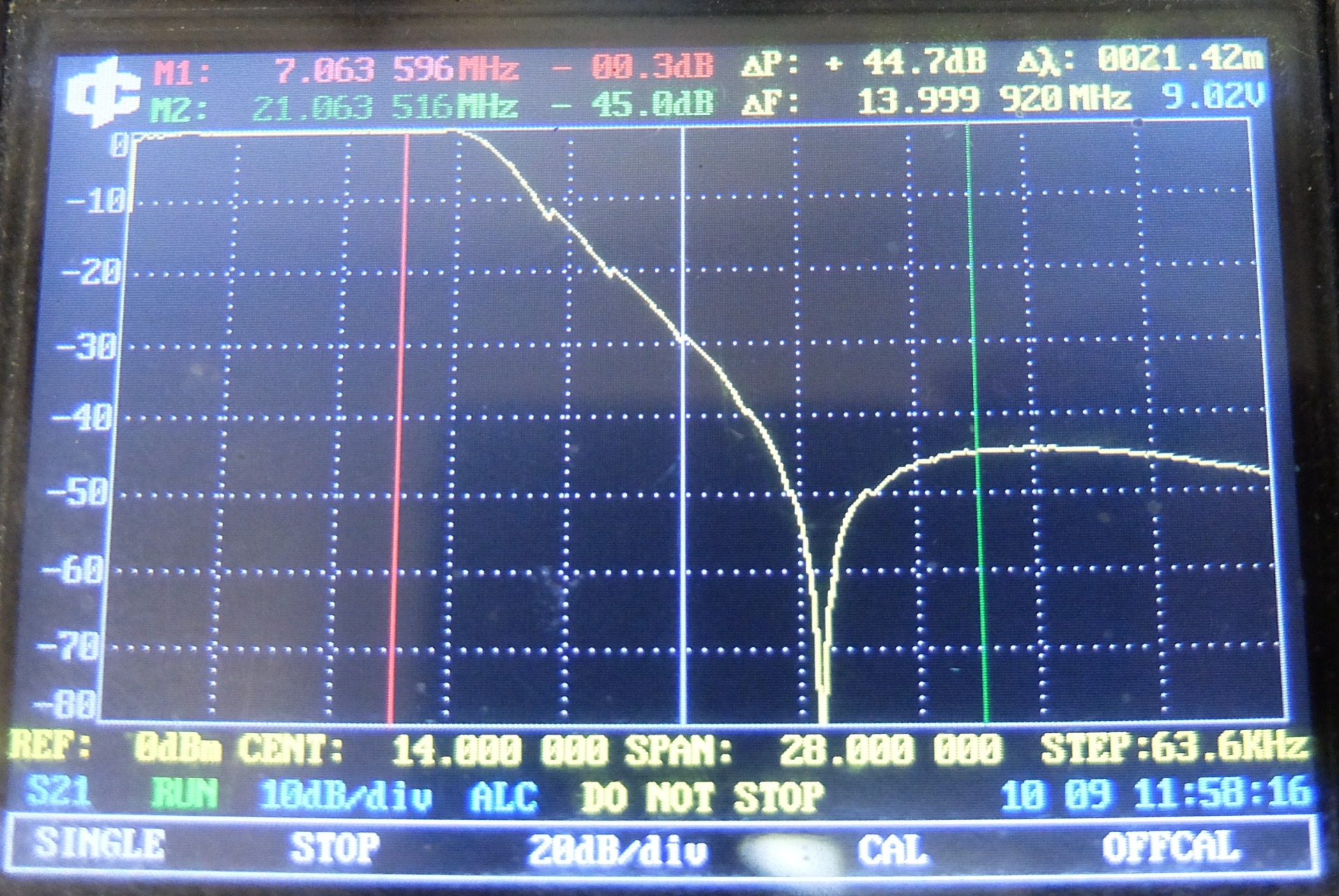 20 meters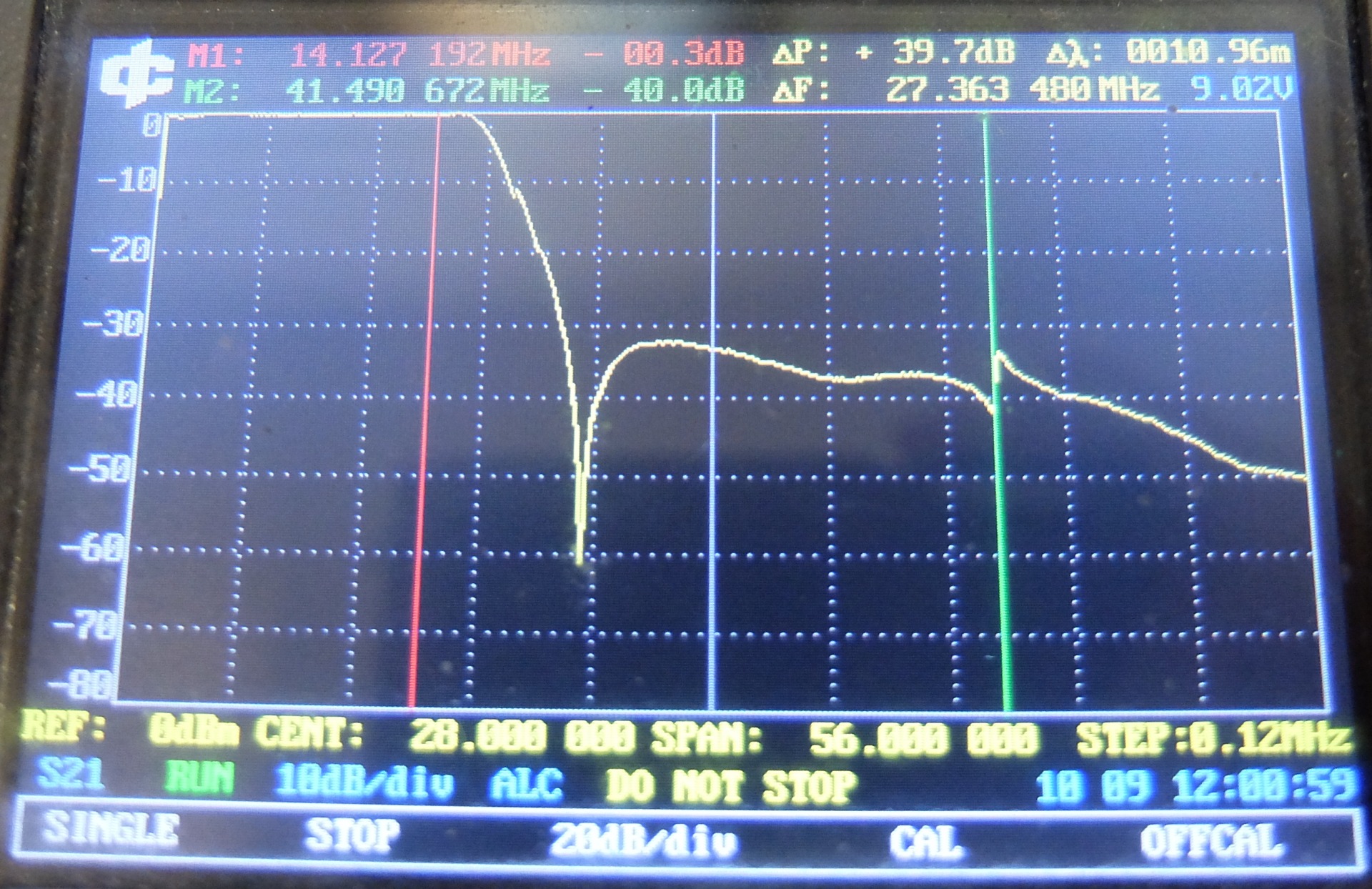 $120